Home
> Employees benefit from First South's Free Financial Advice
Employees benefit from First South's Free Financial Advice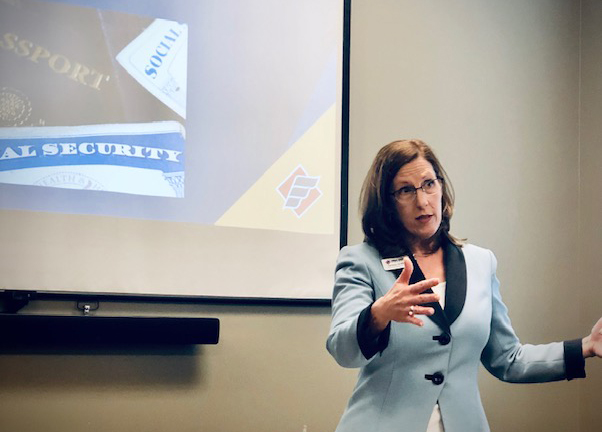 By Delynn Byars, Senior VP of Marketing
Recent studies and reports have shown that most consumers are living paycheck to paycheck and something as seemingly minor as a $400 emergency expense would put most households into some kind of financial distress. Worrying about finances can be a source of extreme stress, and employers are realizing this and partnering with us to help their staff understand financial basics and develop plans for fiscal stability.
Our Business Development staff, headed by Teresa Griffith, has developed various handouts, tip sheets, newsletter articles and seminars on financial topics ranging from budgeting to investing to debt and more. Companies have wide-ranging schedules, so the financial literacy materials have been designed so HR and benefits managers can deploy them in the ways that best fit their company's schedule and culture. If there's no way to have an all-staff meeting, information can be disseminated through the company newsletter or intranet. First South Financial subject matter experts can come on-site during employee lunch times or at shift changes to provide information.
In fact, St. Jude Children's Research Hospital has partnered with First South Financial to offer seminars on key financial topics, such a debt reduction, credit, and home buying, as part of their Living Well initiative. These 30 to 40 minute seminars, which are free to staff and to the hospital, provide content in an easily digestible format and all participants are provided with fact sheets that have captured the most important points.
Why are more and more companies focusing on financial wellness? Productivity. Employees who are worried about paying the mortgage or buying groceries may find it hard to focus completely on their jobs. Plus, financial stability, or a lack thereof, can impact an employee's physical and mental health as well, which affects absenteeism or presenteeism (the practice of sick employees showing up for work because they feel they cannot afford to miss).
First South Financial is ready to help the companies in our community help their staff increase their understanding of financial matters. To find out how we can help, please contact our Business Development Officer, Teresa Griffith at tgriffith@firstsouth.com today.
« Return to "Blog"
Go to main navigation