Announcements
NEW YEAR, NEW HOURS!
Offering great service and convenient hours is a top priority! We will be making a change to our hours of operation starting February 1, 2019.
As we have reviewed our hours of operation, we have determined that making some small changes will allow us to serve you in new ways and to provide additional work-life balance to our amazing team of employees.
These changes, effective Friday, February 1, 2019 will apply to all banking centers except Tiger, NSA, St. Jude and our Service Center.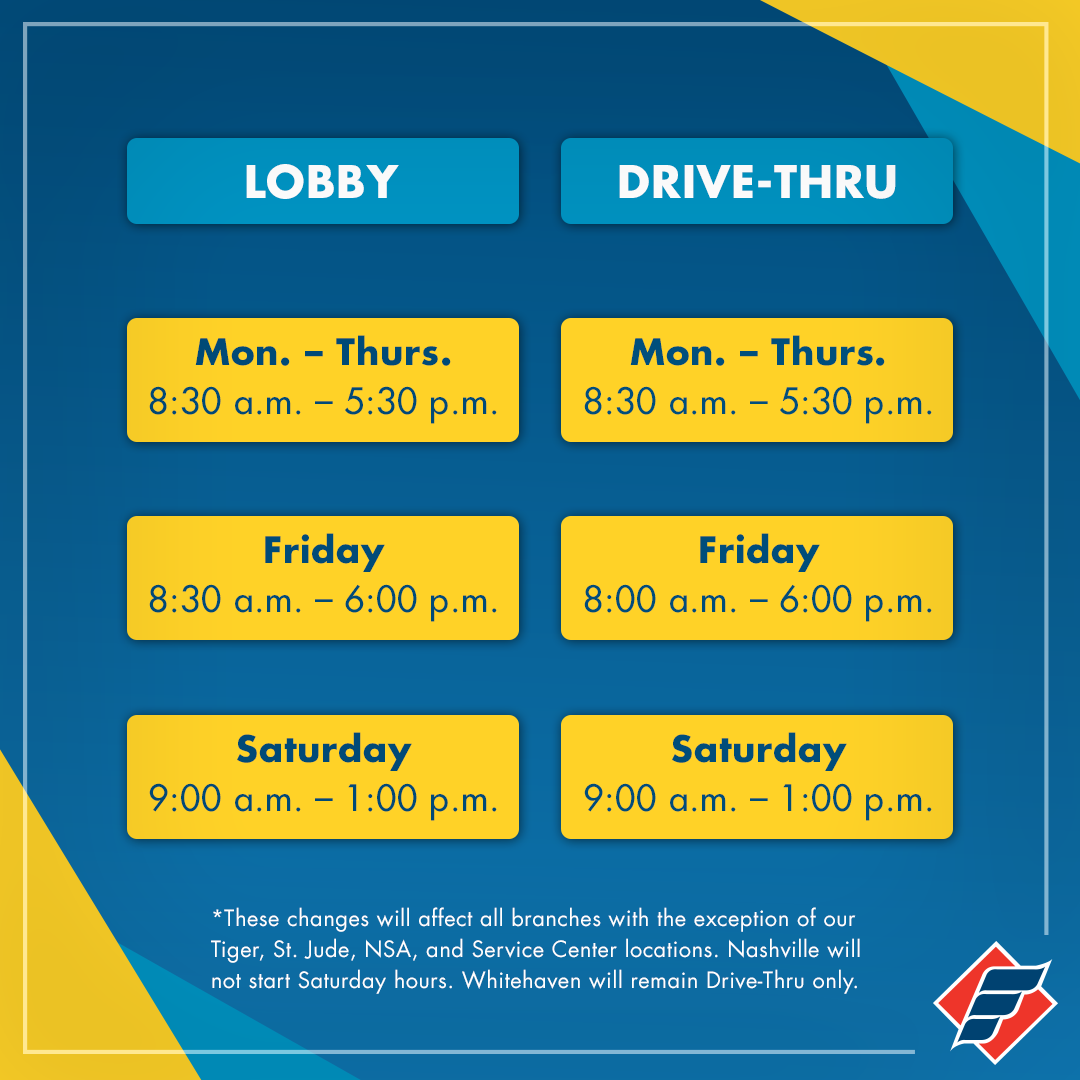 The Service Center will maintain their hours of 7:00 a.m. to 6:00 p.m. CST Monday through Friday. Whitehaven will remain drive-thru only. Nashville will remain closed on Saturdays.
And you can always bank with us 24/7 via our full suite of bank@nywhere digital services.
If you have any questions, please do not hesitate to contact us at 901-380-7400 or at mail@firstsouth.com.
Go to main navigation