Home
> Jackson, TN Branch Now Open
Jackson, TN Branch Now Open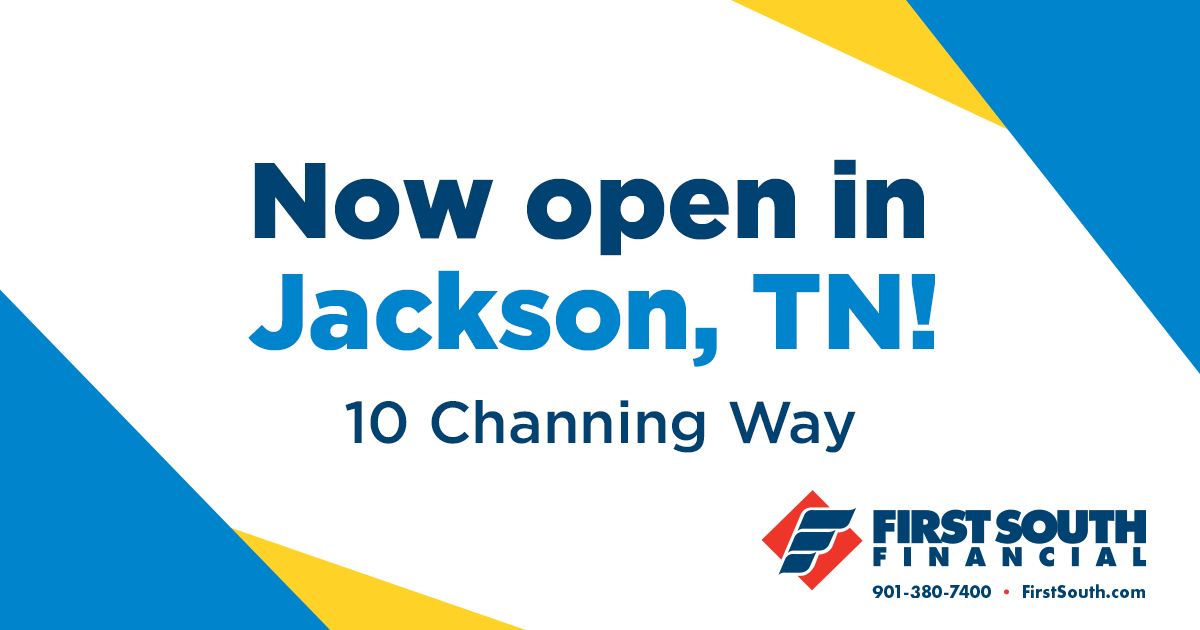 As a member of First South Financial, you'll bank with one of the top 2% of financial institutions in the country in terms of strength and stability.
First South is a member-owned, not-for-profit financial cooperative that returns earnings to our members in the forms of lower loan rates, lower fees and higher yields on savings.
We are the strongest financial institution in Tennessee according to all independent rating agencies.
Visit us at 10 Channing Way, Jackson, TN 38305.
« Return to "Blog"
Go to main navigation