strength and stability
If you are a member of First South Financial, you are banking with one of the top 1% of financial institutions in the entire country in terms of financial strength and stability.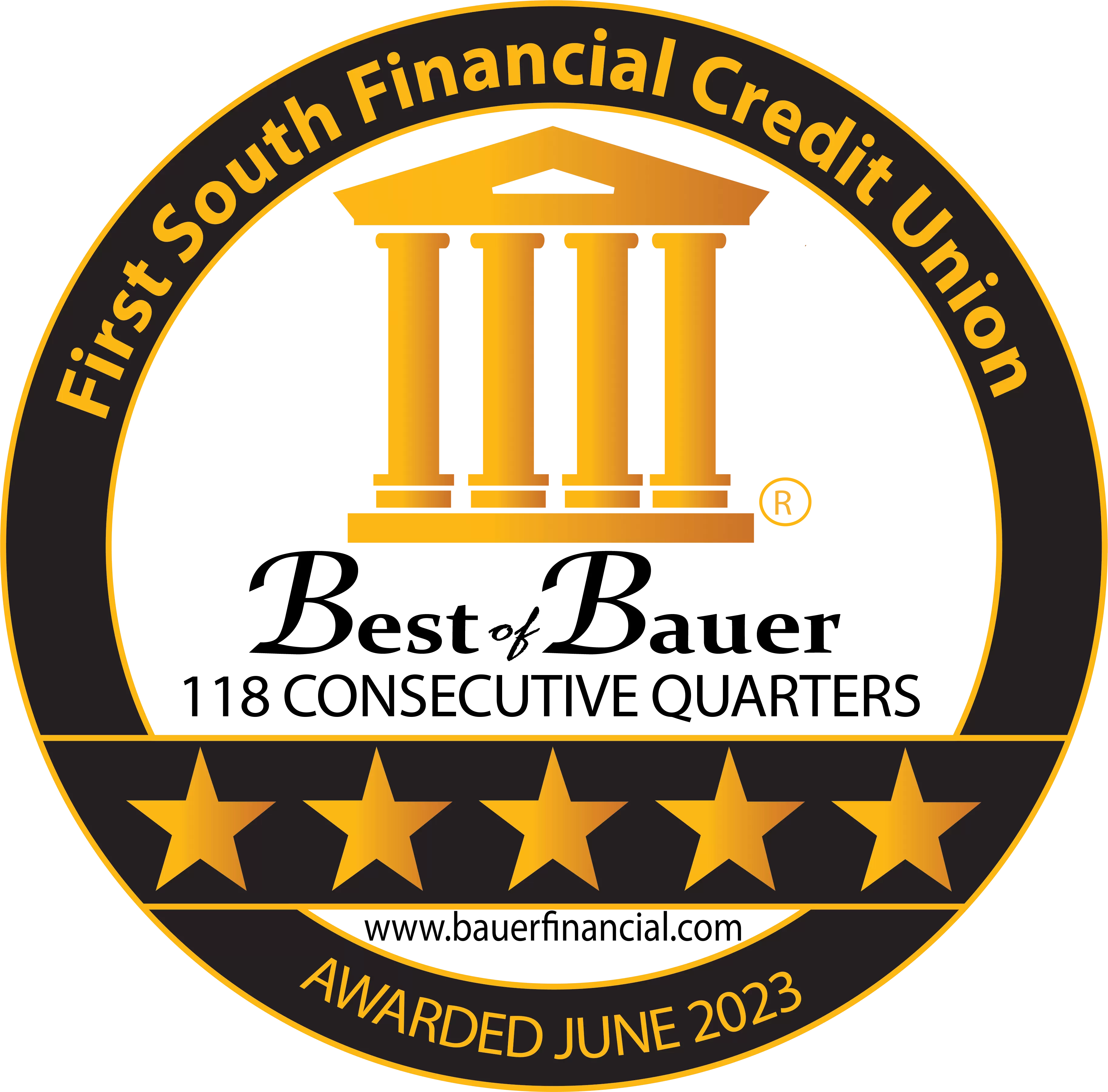 We are the strongest financial institution in Tennessee according to independent rating agencies such as IDC and Bauer's.
Our INDEPENDENT NET ECONOMIC VALUE RISK ANALYSIS found that First South Financial has an excellent investment mix and that the balance sheet is very well planned. It was also noted that there is VERY LITTLE RISK to our balance sheet.
Independent rating agency IDC has given First South Financial a perfect 300, making us the strongest financial institution in Tennessee and among the strongest in the country - 28 years and counting. This is the longest run of perfect scores for any financial institution in the state of Tennessee. To contact IDC, please call 800.525.5457.
Independent rating agency Bauer's has given First South Financial 29 years (and counting) of 5-star ratings - earning us a Best of Bauer's rating. A five-star rating is the highest rating any financial institution can achieve and no other financial institution in Tennessee has achieved a longer run of 5-star ratings than First South Financial. You may visit Bauer's web site at www.bauerfinancial.com to view our rating.
Independent rating agency Weiss Ratings gives First South Financial a rating of A+! This puts us in the top twenty of all credit unions nationwide and makes us the strongest credit union in Tennessee! To view our ratings, visit Weiss Ratings.
We rank among S&P Global Market Intelligence's 2022 Top 100 Credit Unions for financial performance.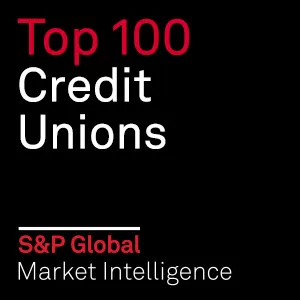 The NCUA, an agency of the U.S. Government provides the insurance on members' accounts through the National Credit Union Share Insurance Fund (NCUSIF). To find out more about federal insurance for your credit union accounts, click here. And you can use the share insurance calculator to check to see how your deposits are fully covered.
Why bank with a credit union? You can click here to learn more about the credit union difference.
Go to main navigation