Home
> 7 Ways to Help Save for Retirement
7 Ways to Help Save for Retirement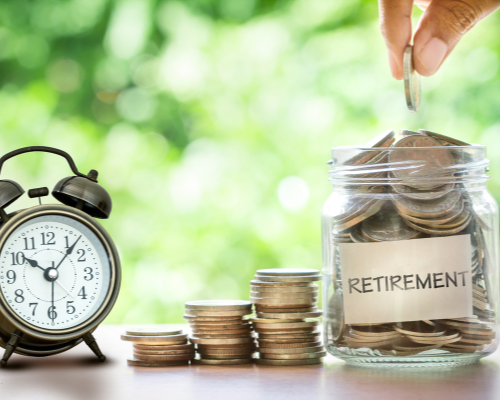 7 Ways to Help Save for Retirement
There comes a time in every individual's life that he or she starts to think of a retirement plan. Everyone knows they should be doing it, yet it can be easy to put off in light of day-to-day activities and distractions. Just remember that it's never too late to start! Whether you are 18 or 55, there are plenty of ways you can start saving for retirement.

1. Spend Less and Save More
The first and most basic thing you can do is to spend less and save more. As simple as it sounds, it is one of the hardest things to do. Here's a helpful trick - if you're used to that $5 latte every morning, skip it one day a week and put that $5 in savings. Once you're comfortable with that, try upping the $5 to $10 and so forth. And while $5 a week may not sound like much, that's $1,300 in savings in 5 years. One of the best things you can do is create a budget and stick to it. If you use credit cards, try not to fall into debt or be sure to make more than your minimum payments. Pay your taxes and bills on time.

2. Contribute to a 401(k)
If your workplace offers a 401(k) plan sign up for it and contribute to it as much as you can. Find out more about what your savings plan has to offer, how much you need to contribute and how long you need to stay with the plan to get access to the money. If you decide on opening an IRA as well, make sure to be aware of the tax implications. Most employers' retirement plans will offer some kind of no-cost advice that can help you get started.

3. Know Your Needs After Retirement
A retirement can be very difficult to fund - especially in a changing economy. If you want to maintain your standard of living after retirement, planning ahead helps ensure a secure retirement. There are important costs to consider, like long-term care, in-home care or assisted-living facilities, etc. Having a frank discussion with a financial advisor can help you ensure you have sufficient funds when you retire.

4. Learn About Different Investment Plans
The type of investments you make play a huge role in how much you will be saving for your retirement. You should know the details of your savings and retirement plans. Ask questions to learn about different investment plans. You can also invest your savings in different kinds of investments, so there is little risk and greater returns. What you invest in can change depending on your goals, age, financial status, etc.

5. Watch How You Use Credit Cards
Credit cards can be a great financial tool when used wisely. Try to avoid carrying a balance if you can, but if you need to carry a balance, be sure to make more than your minimum paynment whenever possible.

6. Don't Touch Your Savings
A surefire way to burn through your savings is to keep dipping into it every time you are low on cash. If you withdraw money from your retirement fund now, you not only decrease your savings, but you will also lose interest and tax benefits.

7. Automate Your Savings
If you automate your savings, you will save money. Make your retirement contributions automatic and a certain amount of money will be transferred from your main account into your savings account. You can also automate your investments to put money in specific funds. Direct deposit and automatic payroll deductions are great ways to automoate your savings, and most 401(k) programs offer ways to set up automatic increases to your contributions. Just set it and forget it!

All of these tips are meant to give you a path to follow, and we encourage you to do more research so you have a plan that works best for you. Feel free to contact one of our financial advisors from First South Investment Services at 901-380-7280 for a no-cost, no-obligation consultation. Retirement is a reality, and it's never too late to start planning for it. The more you know, the better off you'll be.
« Return to "Blog"
Go to main navigation